Trekking in Himalaya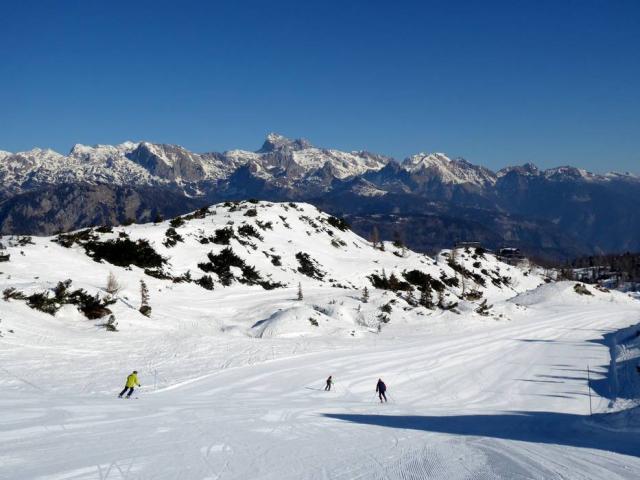 Travelling Toesis a community for all Himalaya Lovers. The Himalayan mountain range is famous for beauty, solitude and picturesque locations. Since time immemorial, people have been visiting the Himalayas to spend time with nature and with themselves, and also to feel an adrenaline Rush. That's how Hill station Trips, trekking, adventure sport and yoga came into existence. But since the time these activities got very much commercialized and people started moving towards some particular places to make unsustainable profit, the scenario has changed. The 'Travelling Toes' community exists to give you a real experience in the Himalayas. Our moto is to provide you a safe, free, adventurous and thrilling environment.
Travelling Toes is your free guide for travelling to the Himalayas. If you are planning an adventurous trip or trek to the Himalayas, we are here to help you. We help you with every single detail while planning your trip to the Himalayas. We encourage and support travel according to your own concept. We love Backpacking & Hitch-Hiking. We provide you with all type of information free of cost. We are available 24 hours to solve your doubts. We have fix departures for some adventurous and fascinating itineraries for those who want everything arranged.
Duration : 9 Nights / 10 Days

Destination Covered : Yuksom

Tour Activities : Hill Stations & Valleys, Lakes & Rivers, Trekking, Cycling

Price

On Request

Book Your Tour
Duration : 6 Nights / 7 Days

Destination Covered : Srinagar

Tour Activities : Camping, Trekking

Price

On Request

Book Your Tour
Duration : 7 Nights / 8 Days

Destination Covered : Srinagar, Sonamarg

Tour Activities : Camping, Trekking

Price

On Request

Book Your Tour
Duration : 5 Nights / 6 Days

Destination Covered : Haridwar

Tour Activities : Trekking

Tour Themes : Religious & Pilgrimage

Price

On Request

Book Your Tour
Duration : 6 Nights / 7 Days

Destination Covered : Chamoli, Kathgodam

Tour Activities : Hill Stations & Valleys, Religious & Pilgrimage, Lakes & Rivers, Trekking

Price

On Request

Book Your Tour
Duration : 5 Nights / 6 Days

Destination Covered : Chamoli

Tour Activities : Trekking

Price

On Request

Book Your Tour
Duration : 4 Nights / 5 Days

Destination Covered : Bageshwar, Kumaon

Tour Activities : Trekking

Price

On Request

Book Your Tour
Duration : 3 Nights / 4 Days

Destination Covered : Dharamshala, Mcleodganj, Dalhousie, Khajjiar, Manali, Kangra, Dharamshala

Tour Activities : Adventure, Mountaineering, Cycling

Start From

INR 59500

Per Person

Book Your Tour
Duration : 4 Nights / 5 Days

Destination Covered : Srinagar, Gulmarg, Pahalgam, Shankaracharya Temple, Amarnath Temple, Dal Lake

Tour Activities : Trekking, House Boat

Price

On Request

Book Your Tour
Duration : 4 Nights / 5 Days

Destination Covered : Manali

Tour Activities : Trekking

Price

On Request

Book Your Tour
Duration : 7 Nights / 8 Days

Destination Covered : Dehradun, Uttarkashi

Tour Activities : Camping, Trekking

Price

On Request

Book Your Tour
Duration : 2 Nights / 3 Days

Destination Covered : Kullu, Kheerganga

Tour Activities : Adventure, Hill Stations & Valleys, Trekking

Price

On Request

Book Your Tour
Duration : 5 Nights / 6 Days

Destination Covered : Uttarkashi

Tour Activities : Adventure, Camping, Trekking

Price

On Request

Book Your Tour
Duration : 7 Nights / 8 Days

Destination Covered : Kathgodam

Tour Activities : Trekking

Price

On Request

Book Your Tour
Duration : 10 Nights / 11 Days

Destination Covered : Jalpaiguri

Tour Activities : Trekking

Price

On Request

Book Your Tour
Duration : 13 Nights / 14 Days

Destination Covered : Kathmandu

Tour Activities : Trekking

Price

On Request

Book Your Tour
Duration : 3 Nights / 4 Days

Destination Covered : Haridwar, Chopta

Tour Activities : Trekking

Tour Themes : Religious & Pilgrimage

Price

On Request

Book Your Tour
Duration : 5 Nights / 6 Days

Destination Covered : Joshimath, Hemkund Sahib, Govindghat

Tour Activities : Trekking

Price

On Request

Book Your Tour
Duration : 5 Nights / 6 Days

Destination Covered : Dehradun, Uttarkashi

Tour Activities : Trekking

Price

On Request

Book Your Tour
Duration : 3 Nights / 4 Days

Destination Covered : Leh Ladakh

Tour Activities : Trekking

Start From

INR 23500

Per Person

Book Your Tour